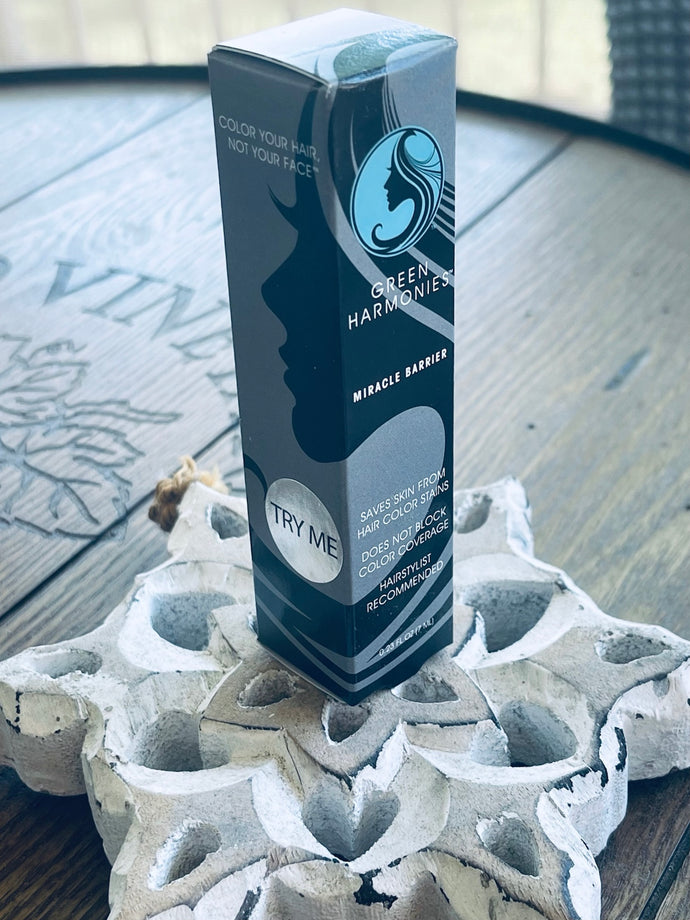 FREE ! TRY ME!
Green Harmonies
Regular price $14.00 $0.00 Sale
lTRY ME 
COMPLIMENTARY ONE PER PERSON
LIMITED QUANTITIES - WHILE SUPPLIES LAST
7ML MINI - APPROXIMATELY 7 APPLICATIONS
MIRACLE BARRIER is a unique product that protects the face and skin from hair color stains while still allowing the color to penetrate beautifully to the hair. 
Shipping not included - Free Shipping not availvaible