A 4oz tube of Miracle Barrier covers over 100 applications if used as directed!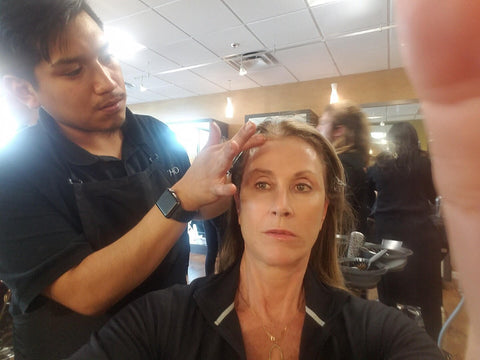 STEP 1: APPLY
Before color treating the hair, generously apply MIRACLE BARRIER around the hairline and areas that stain most. This includes the nape of the neck as well as behind the ears and ear lobes.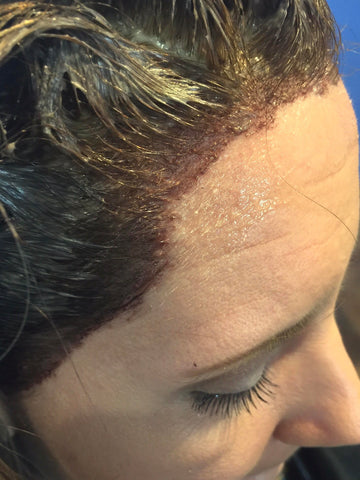 STEP 2: LET COLOR PROCESS
Apply hair color and allow color to process as normal.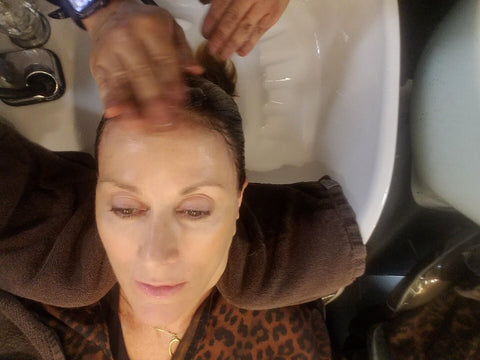 STEP 3: SHAMPOO AND MASSAGE
Shampoo and rinse hair. If applied correctly treatment will result in a fabulous stain-free finish.
Professionals looking to purchase Green Harmonies Miracle Barrier in your area, explore the distributors below.
Arizona Distributor
mbeauty
Mary Lynn Ament
(602) 315-3359

California (Coachella Valley/Surrounding areas)
Karin's Professional Beauty
Custom content
SOUTHERN CALIFORINA
Healthy Brand Partners LLC
Jennifer Arguello
714-524-8918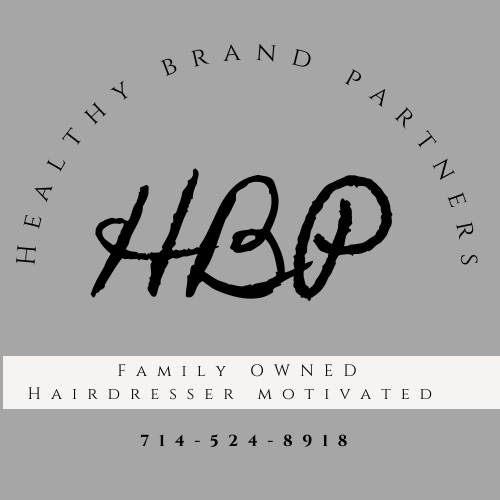 California (Southbay/Los Angeles)
Loretta Beauty Distributor
(310) 930-4381
Southbay and Los Angeles
Oregon Distributor
Teri's Beauty Distributor
Product Reviews
I love it! I wouldn't use anything else. I am a long time hairdresser and I have tried many things, but nothing works like MIRACLE-BARRIER!

Joy Fields - Master Hairstylist/ Colorist/ Wedding and Extension Specialist
MIRACLE-BARRIER is a five star product!

Marcella Viteri - Stylist
Desiree Prim - Master Illusionist
Incredible product! Phenomenal around the hairline it protects the skin from staining and I still get 100% color coverage!

Lin Moser (American Board Certified Haircolorist) and Hair Extension Technician
It is an amazing product! I put it on and around the hairline; it does not matter if it gets on the hair the hair will color with 100% coverage with out staining the skin! This is great for my clients who are getting their grey covered. MIRACLE-BARRIER is absolutely incredible I just love this product!

Patricia Hill Stylist/Colorist/ Special occasion UP-Styles
I love MIRACLE-BARRIER! Its awesome! My clients love it too because it does not leave any stains on their skin.

Keri Gutierrez Hairstylist/Barber/ Color specialist for Men and Women
I really Love it! I love the fact that its safe over the hair but still allows the grey to be covered 100%! I really recommend this product to other hairdressers.

Dolores Adame Master Stylist/Colorist
I use MIRACLE-BARRIER on women and men clients. I use it on my red hair clients it is amazing and does not stain! Most men stain badly but with MIRACLE-BARRIER it worked great with no staining. My #1 product with my level 5 and under clients!

J. Russell Cunningham / J. Russell! The Salon in Palm Desert and Newport Beach Ca
Product is amazingly pliable. MIRACLE-BARRIER is a great hair color block and my favorite on the market, nothing else works like this!

Javier Campos owner of Javiers the Salon and Day Spa in Riverside CA
Absolutely love the product my clients love it too!

Tami Draper owner of Sensational Hair Salon / Stylist and Master Colorist
The product MIRACLE-BARRIER works fantastic! I do not have to worry about getting the product on to the hair I am coloring especially when covering grey. I have been doing hair since 1985.  I am an educator, Master Stylist and a Master Critic, This product is the best I have ever used!

Lynnette Pool
I love it and I get good coverage even if it gets on the hair! I used it on a gentleman client with male pattern baldness and it colored the hairs on top of his head and did not turn his scalp dark!

Olga Gilbert / Stylist
Such an amazing product, can't say enough!!! Can't be without it!

Lorraine Padilla /Colorist/Stylist
SERVICING SALONS THROUGHOUT THE UNITED STATES