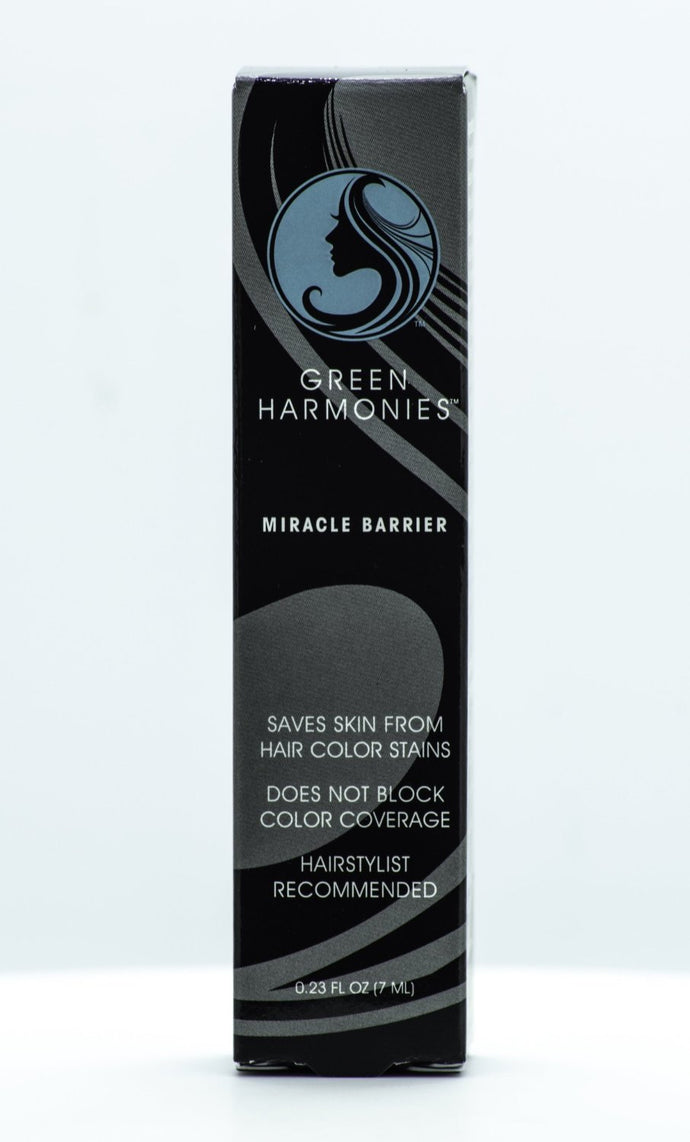 MIRACLE BARRIER 7ml Mini
Green Harmonies
Regular price $14.00 Sale
7ml MINI - approximately 7 applications
MIRACLE BARRIER is a unique product that protects the face and skin from hair color stains while still allowing the color to penetrate beautifully to the hair.
How to Apply:
Step 1: Before color treating the hair,  generously apply MIRACLE BARRIER around the hairline and areas that stain most. This includes the nape of the neck as well as behind the ears and ear lobes.
Step 2: Apply hair color and allow color to process as normal
Step 3: Shampoo and rinse hair. If applied correctly, treatment will result in a fabulous stain-free finish.
Size:

7ml